Had a chance to compare these discs to each other for about 3 hours today. I have thrown the Katana prior to today, but not the Nuke. Here are the pictures: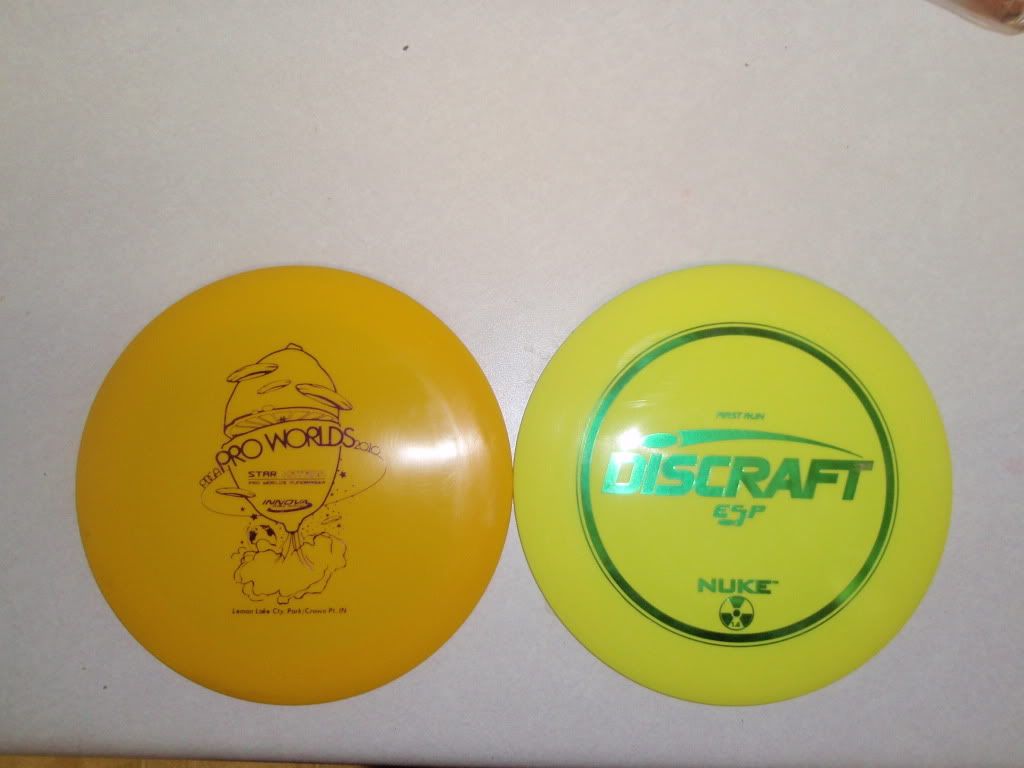 The 175 Star Katana is on the left, a 174 ESP Nuke on the right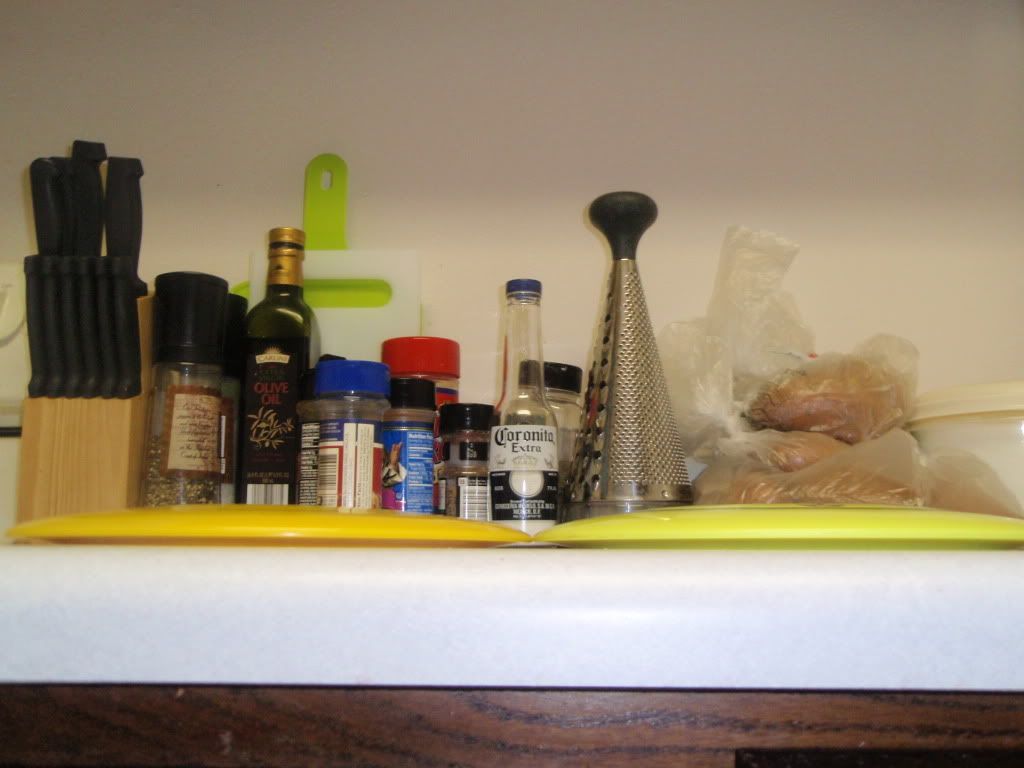 The Nuke seems to be just a little more domey than the Katana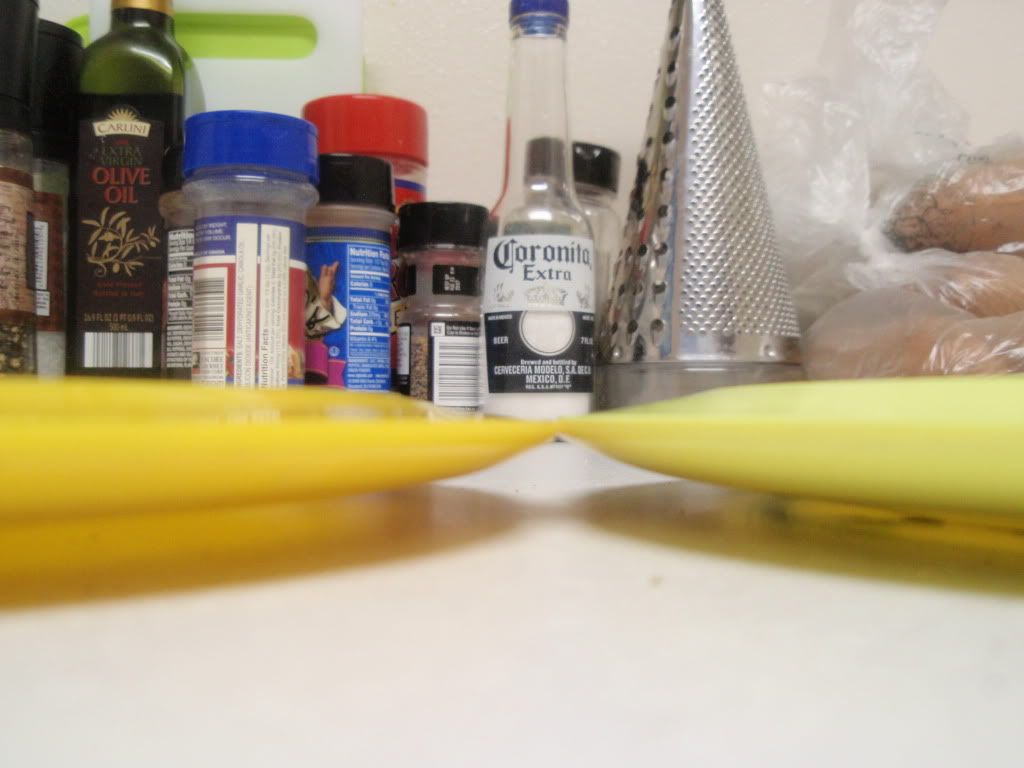 Rim comparison. Nuke is a little higher due to the dome.
The Nuke is just a hair more tacky than my Katana, not by much. This "blend ESP" or whatever you want to call is very durable too. I nailed 2 trees with it and don't even see the slightest of wear on the rim.
The BIG different in grip is that the rim of the Katana is 12 mm deep, while the Nuke is 14 mm deep. It was stated that the Nuke is 12 mm, but I measured both discs for accuracy; the Nuke was 14 mm. I can palm a basketball, and it makes a difference on rim depth because my fingers connect better. Both, of course, have a 25 mm rim width.
The Nuke threw just as far as my Katana today, if not farther. For those of you who have played Eastern, I got a good rip on the Nuke and threw it to the other side of the Creek on #2 today...after hitting the trees as well; probably around 475'.
The disc keeps a tight S curve. Where the Katana would S out around 15 ft, the Nuke would only S maybe 6 ft out and bomb just as far. For this reason, I find it more predictable, with less slip outs as well.
Speaking of stability, the Nuke handles a 10 o'clock headwind pretty well. S's just a little more, but that is expected. The Katana turned over much more on #18 @ Eastern, but ultimately went the same distance just not as accurate.
It flies much like a faster Star Wraith for me. I'm not going to say a Star Destroyer because I find those to be just a little more stable than a Wraith. It glides very well and does not fade off too much either.
If I had to give it "Innova ratings" I would say this disc is 13 speed, 5 for glide, -1.25/-1.5 HSS, 2 fade (LSS).