I can't take credit for the idea of the bag, that goes to Steve-A at DGCourseReview:
http://www.dgcoursereview.com/forums/sh ... hp?t=21693
I just got done making mine for just over $60. Here is a brief look at it from the front: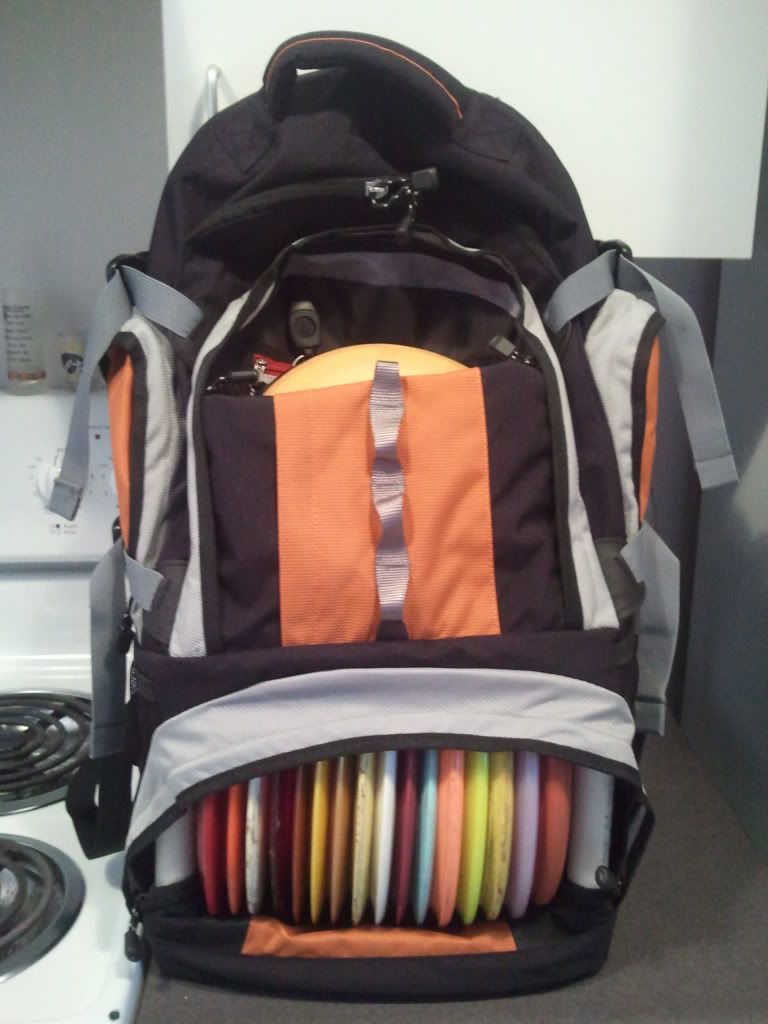 Can fit 3 putters in the putter pocket. In the putter pocket is also a key ring holder.
I have 16 discs in the main compartment. I fit 2 hoodies and all my towels, gloves, etc in the back compartment. The back compartment also has a glove for a water reservoir with a cutout in the top of the bag. Also has a mesh pocket on each side for water bottles.
It has a generously padded back as well. The 2 side pockets work great for storing smaller items, too.